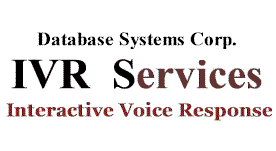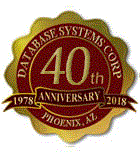 IVR Design Solutions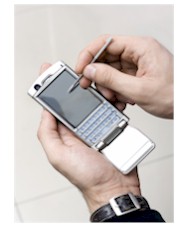 IVR design software is key to implementing phone applications quickly and efficiently. Database Systems Corp. (DSC) has been providing computer technology products and services since 1978.

DSC offers complete interactive voice response IVR design and development software for the creation of automatic phone answering applications. Whether your application is simple or complex, DSC can develop your phone campaign quickly and have your application in production within days.

Our experienced staff of IVR developers can analyze your phone application and design it to your specifications using our IVR software. Our automated call answering phone systems and services can answer your calls according to your business model.
What Is IVR Design?
IVR design is an important phase of a project where the IVR application requirements are researched and defined in terms that can be understood by an IVR developer. The result of this research is a written document called the IVR specification.
For a listing of some of the IVR phone applications designed and created by our development staff, please visit our IVR applications webpage.

Contact DSC to learn more about our IVR design software and IVR design process.
IVR Design Considerations
To design an effective IVR solution for your customers, here are a few basic guidelines that should be followed by your IVR developers.
Describe and define what functions can be successfully automated using an IVR. Just as important, which ones cannot be automated.
Research and identify advanced IVR technology.
Recommend proven IVR best practices, independent of the technology selected.
No matter what the reason for implementing an IVR application, the designer should always look at the final product from the perspective of the user of this application. Here are a few additional tips that can help in the development of a successful IVR program.
Keep the IVR simple. - The average individual has difficulty recalling more than four IVR menu options. Don't have nine. Economize your options. Even when adding different levels to the IVR menu, keep those to a minimum.
Let the caller speak with an operator. - This is one of the most important considerations in IVR design. After all options have been presented, the caller may still have questions that can only be answered by a human operator. Provide the "press zero for the operator" option early in the IVR introduction and give the caller this option from any menu.
The caller's time is valuable. - Don't ask callers for unimportant information or ask for the same information more than once. If IVR asks for an account number, make sure the information follows throughout the routing process. Failure to do so is annoying and makes your IVR (and organization) look poorly designed.
Ask for caller feedback. - Ask callers what they expect from your IVR and your company. Would they prefer a call back rather than waiting? Why did they abandoned the call? What would they like to see changed? Is there something about the process or the IVR that they dislike or find confusing? Also, find out why, if many callers eventually need to speak to a live operator.
IVR Project Phases
Database Systems Corp. applies the systems approach to the design and development of IVR applications for its system's and service clients. Developers should be fully aware of IVR best practices when designing an interactive voice response applications. Here are the basic steps performed by our experienced management and development team:
---
IVR Design Client - Ankida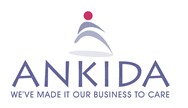 "Our goal is to help you find peace, answers, questions, serenity, work, happiness, inner love, growth or whatever you seek, as long as it brings no harm to anyone else. At ANKIDA there is no room for judging others, and all are welcome with laughter and love. There is a particular fondness here for ancient history, almost all sciences and people who want to deal with others who enjoy being trustworthy and warm." - www.ankida.com

Ankida has contracted with DSC to provide phone services including our automatic payment by phone service. This application was developed using our IVR design software by our experienced programmers. Subscribers call Ankida's 800 number to match paying customers with its adviser groups. Callers are required to enter a valid credit card to get advise over the phone. Our automatic bill pay IVR gathers credit card type, number and amount and processes the payment transaction using an accredited service.
---
IVR Design Tools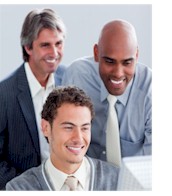 Database Systems Corp. IVR design software is a simple development tool for creating interactive voice response solutions quickly and efficiently. Simply enter information into our IVR WIZARD and your phone applications can be operational in just minutes. Inbound phone campaigns and inbound call answering phone applications can now be created and maintained in a simple and visual manner.

Software created for our IVR systems is portable and can be transferred to any other WIZARD or PACER phone system. Thus the investment in your phone application is not lost as your organization grows from a small analog IVR phone system to the larger digital PACER series.
IVR Outsourcing Services
The following are just a few of the services and options provided to our clients using our hosted IVR service: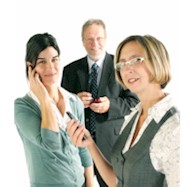 Unlimited Menu Selection By Caller
Simple To Complex Call Routing
Outside Phone Transferring Rules
Database Access and Update
Website and Server Data Access
Text To Speech Converter
Call Recording and Retrieval Service
Professional Voice Prompts
Online Reporting
Much More....
Call Us Today
Contact DSC for a FREE analysis and quote and to learn more about our IVR design solutions and IVR hosting services.


Other DSC Applications
Medication Reminders
Telephone Reassurance
Latchkey Kids
Reminder Calls
Emergency Calls
Church Calls
School Calls