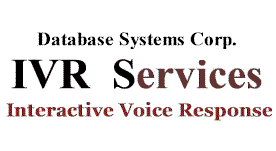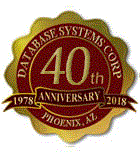 IVR Implementation Services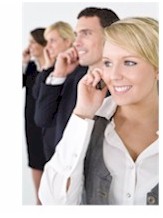 Database Systems Corp. (DSC) has been providing call center technology including interactive voice response (IVR) programs for the call center industry for several decades. Our award winning IVR software has been installed at businesses and government organizations throughout the country.
What Is IVR Implementation?
IVR implementation is the final phase of a new IVR project. During this period, the IVR program is installed in a live environment with real end users utilizing the features of this new program. IVR developers closely monitor the performance of the IVR during this initial implementation phase.
DSC offers both an affordable and expandable IVR system that includes our call answering software. Our IVR system includes a Windows PC with Dialogic software and computer telephony boards . When combined with our extensive computer telephony software, these phone systems can perform both inbound call distribution as well as outbound calling campaigns.

Besides offering these full featured phone systems and software solutions, DSC provides IVR outsourcing services at our multiple call centers.

Contact DSC to learn more about our IVR design process and IVR implementation procedures.
IVR Project Phases
Database Systems Corp. applies the systems approach to the design and development of IVR applications for its system's and service clients. Developers should be fully aware of IVR best practices when designing an interactive voice response applications. Here are the basic steps and functions that are performed by our experienced management and development team:
IVR Consulting - Initial IVR application feasibility study
IVR Design - Create a design specification of the application
IVR Development - Organize a development team and assign tasks
IVR Programming - Perform actual coding of the IVR application
IVR Testing - Test the IVR application prior to going live
IVR Implementation - install the IVR program in a live environment
IVR Management - maintain and enhance the ongoing IVR program
IVR Software Development Tools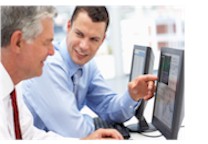 Database Systems Corp. IVR development software is a simple tool for creating interactive voice response solutions quickly and efficiently. By entering information into our IVR WIZARD, your phone application can be operational in just minutes. Inbound phone campaigns and inbound call answering phone applications can now be created and maintained in a simple and visual manner.

Using our IVR application software, administrative staff can now maintain existing phone applications rather than requiring a programming staff.

Software created for our IVR systems is portable and can be transferred to any other WIZARD or PACER phone system. Thus the investment in your phone application is not lost as your organization grows from a small analog IVR phone system to the larger digital PACER series.
IVR Phone Answering Systems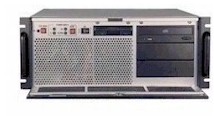 DSC offers IVR platforms with features that include our easy to use IVR software. These systems lead you step by step through the development and implementation of your own custom phone applications.

Our entry level phone is a 4 analog line IVR system which includes our simple WIZARD setup program or comes optionally with our comprehensive IVR software development toolkit.

If your calling center requires more lines, our PACER IVR voice response system can be used in environments where hundreds to thousands of digital phone lines are required.
IVR Programming Services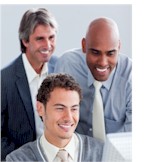 DSC offers complete IVR development and programming services. From simple to complex phone applications, DSC personnel can design, develop, test and implement your phone campaign quickly and have your phone program in place with a minimal amount of time.

Our highly experienced development staff have designed and programmed hundreds of different IVR applications. This professional group can analyze your phone needs and design it to meet your requirements. Our IVR application will answer your calls according to the rules dictated by your business.
IVR Outsourcing Services
The following are just a few of the services and options provided to our IVR outsourcing clients: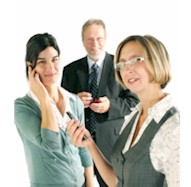 Your Own 800 Number
Unlimited Menu Selection By Caller
Simple To Complex Call Routing
Outside Phone Transferring Rules
Database Access and Update
Website and Server Data Access
Text To Speech Converter
Call Recording and Retrieval Service
Professional Voice Prompts
Online Reporting
Much More....
Call Us Today
Contact DSC for a FREE analysis and quote and to learn more about our IVR implementation solutions and outsourcing services.